Welcome to Scan Optics in Australia
We make ophthalmic microscopes for cataract surgery
Our products are used in over 120 countries around the world
Scan Optics manufactures ophthalmic surgical microscopes and indirect ophthalmoscopes to help reduce preventable blindness throughout the world.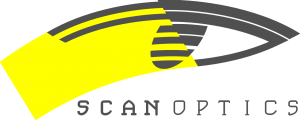 Our equipment is unique, being sturdy, light weight and fully portable with high quality optics. Portability of our microscopes allows them to be used in more than single location.
Our microscopes are easily maintained with well established procedures for maintenance in remote locations. They are protected against rust and mould which can be a particular problem for optical equipment in tropical environments. Uniquely our microscopes can be operated from mains power, from a generator or from a 12 volt battery cable and are therefore suitable for work in mobile eye clinics, hospitals and offices.
Our product range includes ophthalmic microscopes, slit lamps, surgical lights and indirect ophthalmoscopes. Browse and see our products. Scan Optics product are registered with Food and Drug Administration, United States and with Therapeutic Goods Administration, Australia.
No Results Found
The page you requested could not be found. Try refining your search, or use the navigation above to locate the post.